Small and medium businesses have been suffering tremendously with the Covid-19 outbreak. Growth has slowed down, investors are fleeing and consumption is declining. In India, demonetisation, GST, and the liquidity crisis have already driven small businesses to the edge and now the Covid-19 virus is adding to their struggle. Hence the need for a business continuity plan.
The current crisis is a true test of an entrepreneur's ability to maintain business continuity and trust of all their stakeholders – customers, employees and investors.
It is important for companies to develop a business continuity plan which will ensure operations continue during the crisis. There is a large heterogeneity across sectors and it's important to understand how each sector will react. For instance, in China, the resumption of production in consumer products has been slower than industrial products. Consumers are still afraid of eating out, watching movies and sending children for extracurricular activities.
Given below are a few examples of how businesses across India have improvised their strategies to ensure business continuity.
1. Food
The National Restaurant Association of India (NRAI), which represents 500,000+ restaurants, has advised restaurants to shut dine-in operations for at least 5-7 weeks. In order to sustain themsleves, independent restaurant owners are registering with online delivery platforms like Swiggy & Zomato to ensure continuity. Catering businesses are now seen delivering groceries, fresh vegetables, batters, and other essentials. Zomato has launched a 'feed the daily wager' campaign which includes donating ration kits worth Rs 500, containing wheat flour or rice, two types of pulses and a bar of soap required for a family of five for one whole week.
2. Fitness
The need to maintain social distancing is prompting fitness studios to offer online workouts. For instance, Cult Fit, one of India's largest fitness and wellness chains, has launched Cult Live which offers hourly online sessions on cardio, strength, conditioning, yoga and dance fitness. Cult has rolled out these classes free of cost for Cult members. Moreover, they have extended membership packs for the duration of the lockdown to ensure that members don't lose out financially.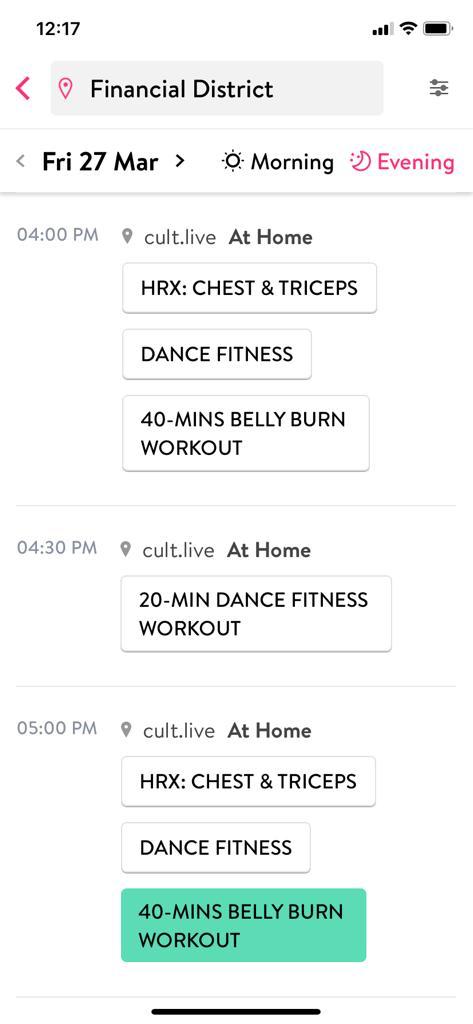 3. Education
Due to the lockdown, schools and colleges are offering classes online either through their existing infrastructure or through ed-tech partners. Online learning companies such as Byju's, Unacademy and Vedantu are offering free access to live classes, content. Start-ups like Better by Design are now planning to pivot their model to offer online live class models for their summer camps.
4. Hospitality
The hospitality industry is particularly affected by pandemic due to travel bans. For instance, sales of Treebo Hotels dropped by 50% and cancellations were flowing in. To ensure customer satisfaction, they announced free cancellations and modifications, which would further hamper cash flows. They saw an opportunity when private companies had to temporarily close their large offices due to work from home restrictions. Now, these companies are booking Treebo rooms as temporary offices for their essential divisions.
Business owners are improvising on their business models to survive during the crisis and/or help their local communities in dealing with the pandemic. Entrepreneurs can take a leaf out of their book and use the crisis to evolve into more resilient entities.
Looking for ideas on business continuity or preparing a contingency plan? Reach out to us, the foremost management & business consultants in Hyderabad.